Truth is one of the first casualties of this conflict, and no one should assume the violence at Joseph's Tomb will be any different.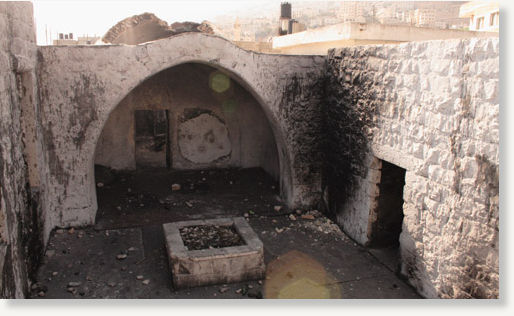 It could happen any time but it usually occurs under the cover of the night.
Settlers come down from the mountain above
the Palestinian city of Nablus
to pay their respects to the purported resting place of Joseph, Patriarch and 11th son of Jacob. The early morning of Sunday, April 24th should have been no different. Sometime early in the morning, close to thirty settlers packed in five cars arrived in the area around Joseph's Tomb to pray. After these established facts, the fog of war obscures. The subsequent events and the circumstances surrounding the death of one of these settlers and the injuries of four others remains shrouded in mystery.