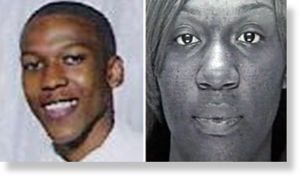 A man who authorities say was the target of a murder-for-hire plot hatched on Facebook by the mother of his child was shot and killed in Philadelphia, police said on Tuesday.
Corey White, 22, died at the Hospital of the University of Pennsylvania on Monday shortly after being shot in the chest on a Philadelphia street, police spokeswoman Tanya Little said.
White's ex-girlfriend, London Eley, 19, and Timothy Bynum, 18, who have been implicated in an alleged plot to kill White, were in jail at the time of the shooting, Little said.