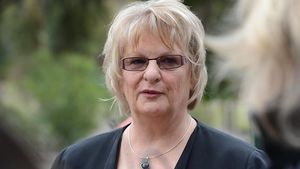 A primary school has banned pupils from touching each other. Those caught giving high fives, hugging, playing tag, basketball or football are punished with "counselling sessions".
Mt Martha Primary School in Victoria is refusing to back down over the policy, despite opposition from parents and child psychologists who have called the policy "ridiculous", "over the top" and "crazy".
Parents did not get a memo about the policy until told by upset children this week.
But principal Judy Beckworth said the community had overreacted, adding: "I don't see what we have done as unreasonable."