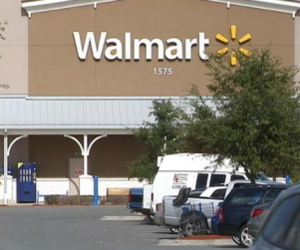 An unidentified man was shot in the face twice with a pellet gun early on Wednesday morning by another man in the parking lot of a Walmart store in Lutz, Florida (video below).
The shooter allegedly asked the man: "Are you of Middle Eastern descent?" and "Are you Muslim?" before shooting him, reports MyFox Tampa Bay.
About 20 pellets were fired from the gun, but only two hit the man, who was not seriously injured.