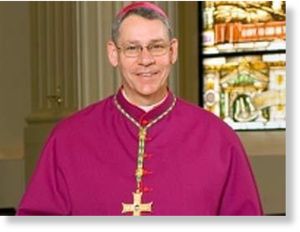 A Missouri Catholic bishop faces criminal charges for his failure to inform police about child pornography discovered on a priest's computer.
Bishop Robert Finn of Kansas City has become the first American bishop to face prosecution in connection with his handling of the sex-abuse scandal.
He entered a not-guilty plea on October 14, after a Jackson County grand jury indicted both the bishop and the diocese on misdemeanor charges. Lawyers representing the diocese also entered a not-guilty plea.
Bishop Finn has acknowledged that he was aware in December 2010 that child pornography had been discovered on the computer of a diocesan priest, Father Shawn Ratigan. But he did not inform police about the photos until May. Father Ratigan now faces his own trial on child-pornography charges.