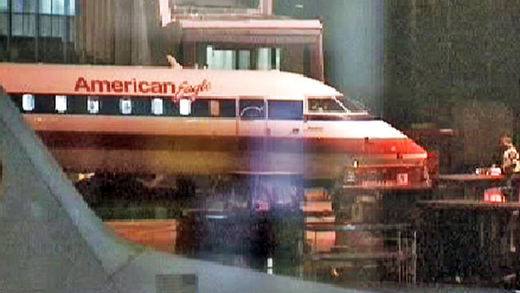 An airport spokesman says an American Eagle pilot preparing for takeoff has been arrested after failing a blood-alcohol test at Minneapolis-St. Paul International Airport.
Spokesman Patrick Hogan said witnesses alerted airport police that the pilot smelled like alcohol before he boarded the plane. Hogan said the pilot was conducting preflight checks about 6:30 a.m. Friday when officers boarded, conducted a Breathalyzer test and arrested him on suspicion of being under the influence of alcohol.
Passengers had not yet boarded the flight to La Guardia, New York City.
American Eagle is owned by American Airlines.