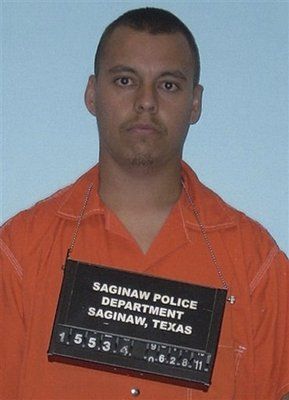 Sweetwater - A father abandoned his 4-year-old son along a West Texas highway, and the injured boy spent several hours alone in the dark before a passing motorist picked him up, police said.
Carlos Rico, 22, stopped his car along a cactus-lined stretch of Interstate 20 near Sweetwater at about 3 a.m. Tuesday and "threw the boy out of the car like a bag of garbage," Sweetwater police Chief Jim Kelley told the
Abilene Reporter-News
on Tuesday.
The boy was picked up about three hours later by the local high school basketball coach and taken to a hospital, where doctors removed at least 500 cactus spines from the child's body, Kelley said. The boy was in the state's custody on Wednesday.