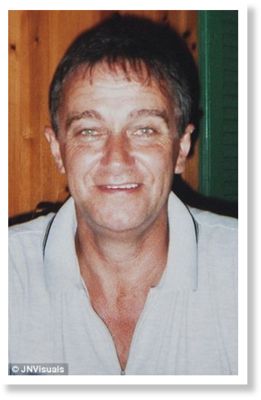 A former policeman drove his car off a 350ft cliff at high speed in a suicide pact with his estranged wife, it emerged yesterday.
Father-of-four Paul Charles and wife Jacqueline were killed instantly when their car crashed through a barbed wire fence and plummeted on to jagged rocks at an Isle of Wight beauty spot.
He is understood to have become depressed after the breakdown of his five-year relationship and legal issues surrounding some of his children, aged 11 to 24, from one of his two previous marriages.