Society's Child
---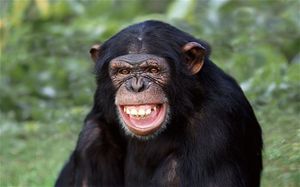 The man had been studying chimpanzee behaviour at the South African reserve of renowned British primatologist Jane Goodall when two of the animals dragged him for almost a kilometre, under a fence and almost a kilometre into their enclosure.
Paramedics said the man had been left in a critical condition after the "frenzied" assault, in which he suffered serious wounds and multiple bites.
Colleagues at the Jane Goodall Institute Chimp Eden near the city of Nelspruit in eastern South Africa said last night that they were "very upset" by the attack, the first in their six years of operation.
The centre was set up to rehabilitate chimpanzees rescued from circuses, zoos and the bushmeat trade across Africa.
It is presently home to 33 chimpanzees who are kept in large enclosures where they can be visited by tourists who pay £10 to join one of three daily tours.
---
Tom Cruise and Katie Holmes, the Hollywood couple whose marriage never quite convinced the sceptics, are to divorce after five years.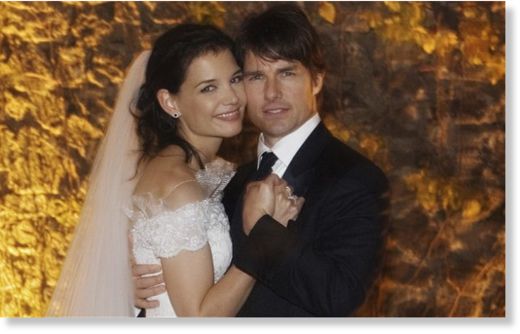 Holmes, 33, filed for divorce in New York yesterday citing "irreconcilable differences", announcing the split via a statement to
People
magazine.
Cruise, 49, said he was "deeply saddened" by the news. The couple have a six-year-old daughter, Suri.
Holmes is asking for sole legal custody of Suri, according to the US website TMZ, setting up the couple for a high profile legal battle if Cruise chooses to contest her claim.
The pair signed a prenuptial agreement before their wedding in November 2006, which guarantees Holmes a yearly sum. However, legal experts said the actor could be prepared to give up a larger slice of his £160 million fortune in return for Miss Holmes remaining silent about the details of their marriage.
Such a deal would echo that of Tiger Woods and Elin Nordegren in 2010. While they had a prenuptial agreement giving Miss Nordegren an annual sum, Woods is believed to have given her a settlement of close to £100 million in order to avoid an "ugly" public dispute.
---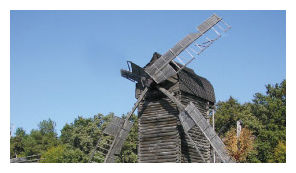 A record number of bankruptcies are expected this year in the Netherlands. In the past half year, almost as many businesses went bankrupt as in the same period in 2009 - the worst year so far.
This was reported by the TV station NOS. Marcel Theunis, a specialist in the field, said that initially mainly small businesses and start-ups went bankrupt.
Nowadays, many more businesses which have been around for a number of years are collapsing.
Source
(in Dutch)
---
Graham Power claims he was punished for daring to investigate allegations against some of the island's power players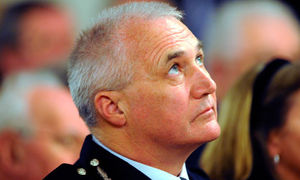 Before moving to Jersey to take charge of the island's police in 2000, Graham Power had served in the senior ranks of four other forces in a career spanning more than 30 years. A recipient of the Queen's Medal for distinguished service, he had been vetted by UK authorities to "top secret" level and was so well regarded that he had also been appointed an assessor for the body that selects chief officers for UK constabularies.
But after eight successful years on Jersey, Power found himself suddenly suspended in what one local politician supporter believes was a "coup d'etat engineered by a small group of powerful people who denied him natural justice".
The initial suspension, which related to Power's management and supervision of
a child abuse inquiry centred around Haut de la Garenne
, a children's home on the island, continues to be a hugely controversial topic in Jersey. It's an episode which Jersey's critics see as a prime example of the way the island's elite treats those who dare to challenge their authority.
Nine months before Power's suspension on 12 November 2008, the historic child abuse investigation made headlines around the globe after Power's deputy, Lenny Harper, told the world's media he thought his team had found human remains buried under Haut de la Garenne. He told hordes of journalists that suspicious forensic material discovered during
excavation
tallied with accounts given by various abuse victims of hearing children dragged from their beds at night who were then never seen again. .
---
Emily Anne Epstein
Daily Mail
Sat, 30 Jun 2012 18:56 UTC
A bus driver and his wife have been arrested on suspicion of child abuse, molestation, child pornography and child prostitution.

Police say Brian DiCamillo, 39, was found out after he offered a 10-year old boy a dollar to have sex with him and when the boy declined, DiCamillo then showed him pornographic images of his own six-year-old son.

Jennifer DiCamillo, 39, also an employee at the Deer Valley Unified School District in Phoenix, Arizona allegedly knew about her husband's activities and did nothing to stop him.


---
A rampaging naked car-jacker wearing only his socks ran amok in Scottsdale, Arizona today, causing two terrific car collisions that injured seven people and shut down most of the city's roads during rush hour.
Witness photos of the destruction caused by the man show him standing triumphantly on top a SUV while debris from the smash litters the roadside.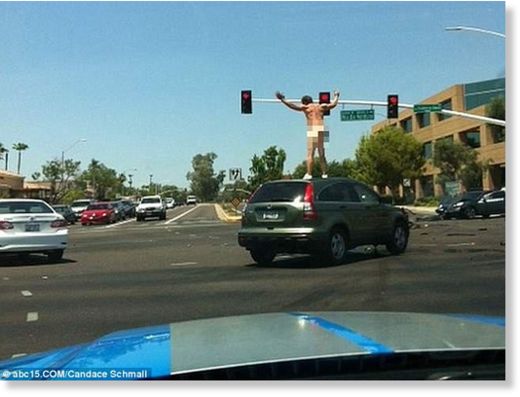 The first car crash was reported to the police at 1.30 p.m. after which the man is said to have left his vehicle, stripped naked and car-jacked a Toyota Prius, pulling the female passenger from the car.
Minutes later, the man had motored to Shea Boulevard, near to 90th St in Scottsdale where he collided with four other vehicles, causing one of the drivers to suffer a serious injury.
By now, the man was causing panic as he exited the now totaled Toyota Prius and attempted to carjack another two vehicles before police officers arrived and arrested him.
Mark Clark, a spokesman for Scottsdale police said that the man's erratic beahviour suggests that he may have taken drugs.
Video
and
additional pictures
---
Emily Wagster Pettus
Source
Sat, 30 Jun 2012 16:26 UTC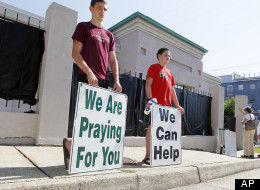 Jackson - Mississippi could soon become the only state without an abortion clinic because of a new law taking effect this weekend. Critics say the law would force women to drive hours across the state line to obtain a constitutionally protected procedure, or could even force some to carry unwanted pregnancies to term.
Top officials, including the governor, say limiting the number of abortions is exactly what they have in mind.
Republican Gov. Phil Bryant frequently says he wants Mississippi to be "abortion-free."
"If it closes that clinic, then so be it," Bryant said as in April as he signed the law, which takes effect Sunday.
Abortion rights supporters have sued, asking a judge to temporarily block the law from taking effect. So far, that hasn't happened.
---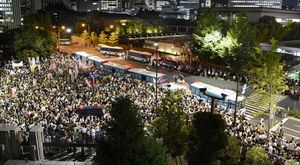 Shouting antinuclear slogans and beating drums, tens of thousands of demonstrators gathered in front of the prime minister's residence on Friday, in the largest display yet of public anger at the government's decision to restart a nuclear power plant.
The crowd, including women with small children and men in suits coming from work, chanted "No more Fukushimas!" as it filled the broad boulevards near the residence and the national Parliament building, which were cordoned off by the police.
Estimates of the crowd's size varied widely, with organizers claiming 150,000 participants, while the police put the number at 17,000. Local media estimated the crowd at between 20,000 and 45,000, which they described as the largest protest in central Tokyo since the 1960s.
Protests of any size are rare in Japan, which has long been politically apathetic. However, there has been growing discontent among many Japanese who feel that Prime Minister
Yoshihiko Noda
ignored public concerns about safety this month when he
ordered the restarting of the Ohi power station
in western
Japan
.
Ohi was the first plant to go back online since last year's accident in Fukushima led to the idling of all of Japan's 50 operational nuclear reactors, which supplied a third of the nation's electricity. Three reactors at the Fukushima Daiichi plant melted down after a huge earthquake and tsunami knocked out crucial cooling systems.
---
Phoenix- A horrified court room looked on today as a man who had just been convicted of burning down his $3.5 million mansion collapsed and died in front of them.
Michael Marin, 53, was found guilty of arson by a jury in Maricopa County Superior Court. He appeared shocked and closed his eyes as the verdict was read before appearing to put something in his mouth and wash it down with liquid in a plastic water bottle.
In the shocking court room video, he then fell to the floor a few minutes later in convulsions. Mr Marin was taken to a hospital in Phoenix, Arizona, where he was pronounced dead.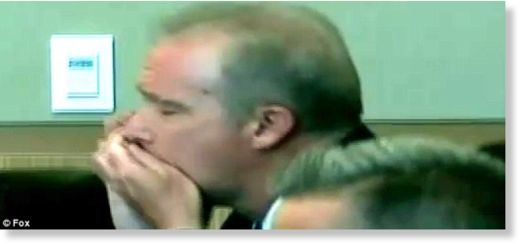 Link to video
---