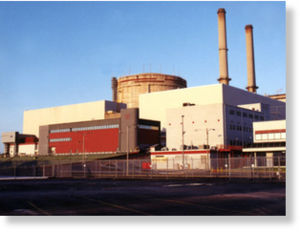 The US Nuclear Regulatory Commission has ordered engineers at a power plant in South Carolina to act urgently on cracks that have appeared in a reactor head there that could increase the likelihood of an atomic disaster.
The group that ensures safe and sound nuclear facilities across the US says they don't believe the public needs to worry as of now about cracks discovered at the SCE&G plant in Jenkinsville, SC, but that could change if action isn't taken immediately.
According to
The South Carolina State
newspaper, the SCE&G plant told the commission that they would make repairs in order to satisfy their concerns in an October 30 statement delivered to the NRC. Confirming this week, a spokeswoman for the atomic energy plant said that they have indeed begun fixing the cracks.
Those repairs, say the NRC, will be a good fix for the moment, but might not necessarily relieve them of future concerns.
"The situation ... indicates to me that the best and safest fix is for the old, cracked vessel head to be taken out of service and replaced," anti-nuclear activist Tom Clements tells
The State
.