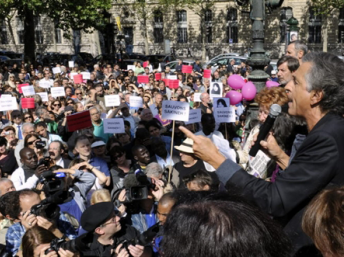 Libya's rebel National Transitional Council (NTC) is ready to recognise Israel, according to French philosopher Bernard-Henri Lévy, who says he has passed the message on to Israeli Prime Minister Benjamin Netanyahu.
The NTC "will be concerned with justice for the Palestinians and security for Israel" it it takes power,
Lévy said
after meeting Netanyahu Thursday.
"The future regime will maintain normal relations with other democratic countries, including Israel."
Netanyahu's office confirmed the meeting with Lévy but did not comment on the discussion. "The prime minister likes to meet intellectuals," a spokesperson said.