Chaos followed the leak at a Japanese nuclear plant caused by a huge earthquake despite an emergency drill a week earlier, a report has revealed.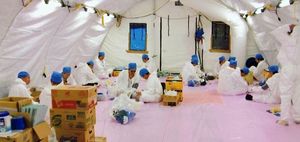 Staff at the Fukushima facility held a disaster exercise before the March 11 crisis and 'everyone was familiar with emergency exits', said the report from plant owner Tokyo Electric Power Company (Tepco).
But it did not help their response to the actual emergency, the report revealed.