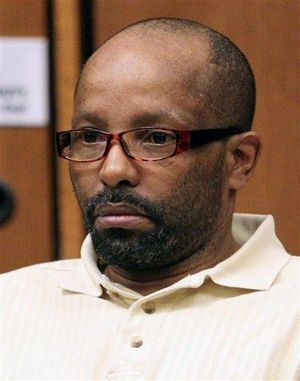 The nightmares happened when Anthony Sowell was smoking crack cocaine in the company of women, especially if they reminded him of his ex-girlfriend. And, as he told detectives, the nightmares were all the same: They involved him hurting a woman with his hands.
When he woke up, the women were gone.
"Reminded me of my girl, that's the best I can tell you. It was like everything's cool, she was spending the night or something," Sowell said in a police interrogation that was recorded as authorities were pulling 11 bodies out of his Cleveland home and backyard. "And I'd be like, 'Damn, where'd you go?'"
Sowell was convicted Friday of killing 11 poor, drug-addicted black women whose remains were found in his home and backyard in late 2009. He now faces the death penalty.
During the trial, prosecutors painted Sowell as a man jilted by an ex-girlfriend who made other women pay for his fury. His ex-girlfriend Lori Frazier, the niece of Mayor Frank Jackson, testified that he grew violent when he smoked crack. After she moved out of his home, she often saw him with bloody injuries on his face and neck. Once, she saw him dumping the contents of a bucket into a hole in his yard.