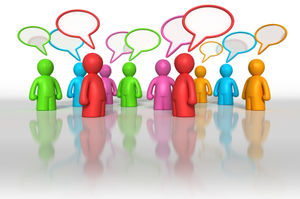 Does a code of ethics still exist in Intelligence firms? Does it disappear behind closed doors, dirty deeds done in the dark and used against the American people who are supposed to be free to express themselves?
It's recently been revealed that the U.S. government contracted HBGary Federal for the development of software which could create multiple fake social media profiles to manipulate and sway public opinion on controversial issues by promoting propaganda. It could also be used as surveillance to find public opinions with points of view the powers-that-be didn't like. It could then potentially have their "fake" people run smear campaigns against those "real" people. As disturbing as this is, it's not really new for U.S. intelligence or private intelligence firms to do the dirty work behind closed doors.
EFF previously warned that Big Brother
wants to be your friend
for social media surveillance. While the FBI Intelligence Information Report Handbook (
PDF
) mentioned using "covert accounts" to access protected information, other government agencies endorsed using
security exploits
to access protected information.