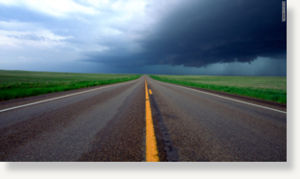 To open 2011, CNN's Belief Blog asked 10 religious leaders and experts - plus one secular humanist - to make a faith-based prediction about the year ahead.
Have a faithy prediction of your own? Share it in comments.
Here's what those in the know are predicting:
1. With the repeal of
"don't ask, don't tell"
there will be a more concerted effort by the gay, lesbian, bisexual and transgendered community for gay marriage, uniting conservative evangelicals, Roman Catholics, Muslims and Orthodox Jews in a much more civil but principled resistance. Respectful debate will produce more precise and pluralistic solutions.
- Dr. Joel C. Hunter, senior pastor of Northland, a Church Distributed, in Orlando, Florida
2. A new generation of Muslims will bust out of their culturally and politically isolated cocoons and passionately reclaim their voice and narratives; one that has been stolen, used, abused and hijacked by extremists, terrorists and fear-mongering propagandists. Watch out for a major cultural renaissance as a new generation of Muslim artists and storytellers grab the mic, enter the arena and speak their voice with a revived passion and purpose.
- Wajahat Ali, Muslim playwright and attorney