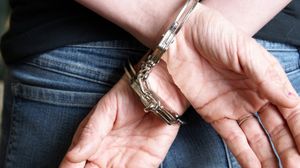 A 16-year-old autistic Arizona girl is in custody for second-degree murder after she admitted strangling a 43-year-old man during
what police said was a "consensual sex act."
According to
The Arizona Republic
, Glendale police were called to a home at around 5:45 p.m. on Saturday and found Jason Ash dead in the apartment.
Ash had a cord around his neck and several cuts on his body.
The mother told officers that she had left her 16-year-old daughter alone in the home with the girl's 43-year-old "friend."