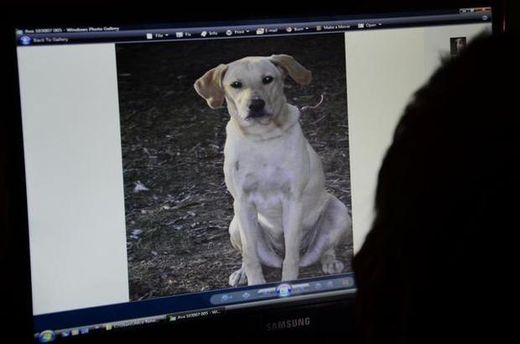 Rock Hill - Alice Renee McGlone says her cats Rhett Butler and Tara will have to go on without Scarlett - - her 9-year-old Labrador retriever - - after a York County Sheriff's Office deputy shot and killed the dog when, he says, it charged him aggressively on Tuesday.
McGlone's friend Ron Montana buried Scarlett on Wednesday afternoon in her backyard, under a tree, on Clara Street in Rock Hill. Montana and McGlone say they're outraged that the deputy used lethal force.
But, sheriff's officials say the deputy had no choice but to protect himself from the dog.
"He hated to have done what he did but we teach our officers that they need to protect themselves in all situations," said Capt. Allen Brandon. "It's regrettable what happened."
Scarlett was a friendly dog and warmed to strangers easily, McGlone said. After adopting the dog from a shelter at six weeks old, she and Scarlett were "inseparable."