A psychologist compares the 'twisted minds' of some executives to those of paedophiles he has tried to treat in the past
This blog suffers from an inevitable selection bias, as it can only feature those people in finance who agree to be interviewed. Hence, a second category of interviews with people who come into close contact with the kind of bankers who are unlikely to talk to me. Such as this elegantly dressed man in his early 40s. A psychologist by training, he has been working as an 'executive coach' for the past few years. He orders a coffee, then a glass of red wine.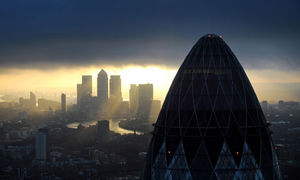 "In two decades as a psychologist I have encountered perhaps half a dozen people in whom I could not detect at least something positive, if only a sliver. The psychopaths are a really rare breed. But they seduce the rest.
"I am sure your readers are familiar with psychological research
comparing the personality traits of prison populations with those of successful managers
. It found remarkable similarities; they are narcissistic, egocentric, manipulative ... The research has been replicated over at least 12 different populations and the findings are consistent. Criminals and CEOs are remarkably similar.
"We're moving slightly beyond my field of expertise but a question I often ask myself is: who are the owners of those major banks and corporations who figured out that if they want to make so much money, they need to get a psychopath in who will then turn the entire organisation into a ruthless money-making soul-destroying machine? That's pretty clever, isn't it? To find a psychopath to do that for you?