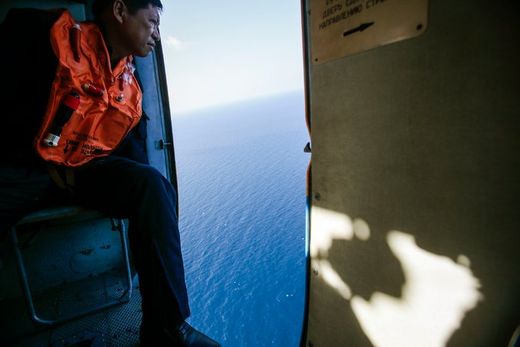 The mystery of Malaysia Airlines Flight MH370 deepened on Monday when a sweeping search failed to find any sign of the jetliner near its last known location, leaving experts to puzzle over how a Boeing 777 with 239 people aboard could have vanished without a trace.
The search was set back by a number of false leads that seemed to underline how little investigators have been able to pin down about the progress of the flight.
With so little concrete to go on so far, aviation experts explored a number of plausible scenarios to explain the loss of the plane, and investigators said they could not yet conclusively rule out almost any potential cause, including terrorism, hijacking, crew malfeasance, pilot error or mechanical failure.
An object bobbing in the Gulf of Thailand that from a distance looked like a life raft turned out to be the lid of a large box, Vietnamese authorities said. An oil slick in Malaysian waters was found not to contain any jet fuel. And what was initially thought to be an aircraft tail floating in the sea was actually "logs tied together," according to a Malaysian official.
The total lack of results so far raised questions about whether the ships, planes and helicopters from nine nations that are scouring the waters near the aircraft's last reported location, some of them using highly sophisticated equipment, were looking in the right place.