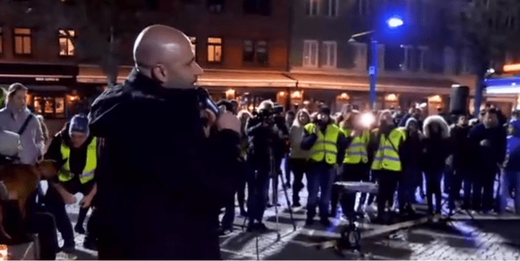 Violent crime has swept the liberal nation. Bomb attacks have become the norm, almost one occurring every three days. It's
often tied to organized crime and the drug trade
. On top of being renowned for its [questionable] education system regarding gender and sexuality for toddlers, and it's highly
interventionist
Child services, Sweden has a strong welfare system and strict gun control laws.
Liberals always insist that by banning guns, fewer people will end up with bullets in their hides. Obviously that's not the case in Sweden.
Last month, on the streets of Malmo, two 15 year olds were fired upon... one died, while the other was brought to the ER with 10 bullet wounds. In the same locality, back in August, a mother was shot dead [in the head] on the street, while holding her five year old son.
Maher Turkie, originally from Lebanon, and a reformed convict in Sweden, said about the country that it will "soon resemble Syria and won't be any difference." If some think it too great an exaggeration, then a better example would be Mexico - second deadliest conflict zone in 2016 after Syria [and mind you, in Syria we had an entire dismemberment operation sponsored by powerful geopolitical actors]. According to the International Institute for Strategic Studies, the former conflict has received little attention. In Mexico, 23,000 people died in the fight against drug cartels in 2016. In other, smaller Central American countries battling the same foe, including Honduras, El Salvador, and Guatemala, another 16,000 were killed.