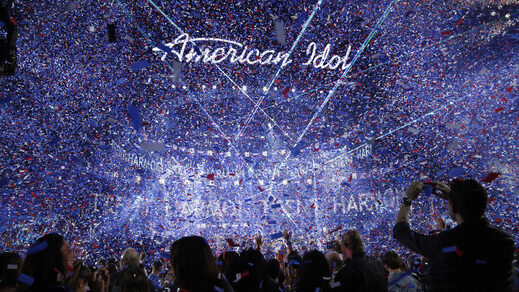 'American Idol' contestant Caleb Kennedy has apologized and is leaving the singing competition after a video surfaced of him posing with a person in a KKK-style white hood.
Kennedy announced his departure from the long-running series, on which he was among the final five contestants, on Wednesday.
"There was a video that surfaced on the internet and it displayed actions that were not meant to be taken in that way," he wrote in a statement. "I was younger and did not think about the actions, but that's not an excuse. I wanna say sorry to all my fans and everyone who I have let down."
Kennedy had posted only a day before his announcement that he was in the studio "working on songs."
The video of Kennedy had previously been spread around social media after being posted to YouTube.