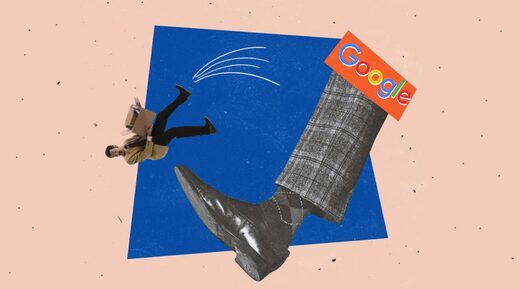 A lagging economy has consequences and when you pair that with a business that fluctuates in a saturated market filled to the brim with a competition that could innovate you right out of the throne in the blink of an eye, you'll learn really fast how caring and familial a faceless corporation can be.
Google spends a lot of time selling itself as a company that cares. It's at the forefront of every woke movement, making it seem like a company that truly makes the effort to be one of the people. Of course, we've seen this kind of thing before...from literally every corporation.
Every corporation wants to present itself as the friend of the family, the helpful neighbor, or the goliath you can rely on. These businesses spend millions and millions of dollars developing marketing campaigns to try to get that idea across.