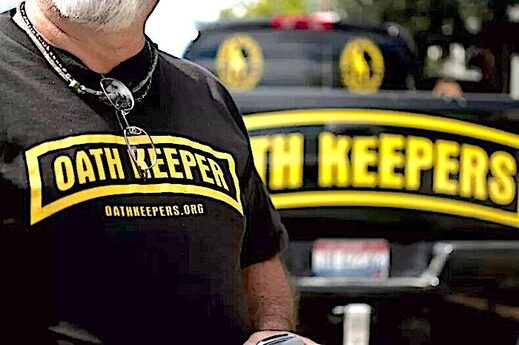 An Oath Keepers militia leader said members of the anti-government extremist group are being trained by "active-duty" police officers, during a
60 Minutes
interview.
During the Sunday evening interview, Jim Arroyo, vice president of the Oath Keepers Arizona chapter, said
serving officers were members of the extremist group and were helping with training.
Speaking with
60 Minutes
' Sharyn Alfonsi, Arroyo said: "Our guys are very experienced. We have active-duty law enforcement in our organization that are helping to train us. We can blend in with our law enforcement. In fact, in a lot of cases, our training is much more advanced because of our military backgrounds."