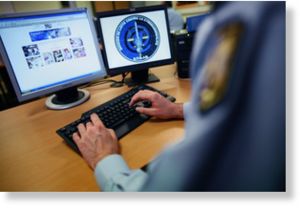 Police in 22 European countries swooped on 112 suspects for allegedly sharing "the most extreme form" of online videos of children being sexually abused and raped, policing agency Europol said on Friday.
"So far in 22 countries we have identified 269 suspects with 112 arrests," Europol director Rob Wainwright said at a press conference at the agency's headquarters in The Hague.
"The operation targeted those sharing the most extreme forms of video material, which included babies and toddlers being sexually abused and raped," he said.
"I have no doubt that the number of suspects will increase in time."
Much of the material seized during some of the house searches in the probe, dubbed "Operation Icarus", is now awaiting forensic examination for follow-up investigations, Europol's top official added.