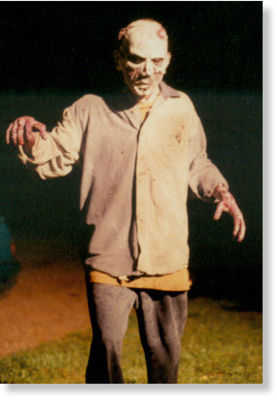 No one in emergency preparedness circles really believes the dead will rise and come looking for living people to devour -- that weird face-eating incident in Florida aside.
But they do see zombies -- the moaning, flesh-eating stars of a plethora of horror novels, comics and movies -- as a brain-grabbing way to get people to think about preparing for large-scale disasters.
The Federal Emergency Management Agency became the latest federal government agency to shamble onto the zombie bandwagon, following in the footsteps of the Centers for Disease Control and Prevention, the agency that captured the hearts of internet geeks everywhere when it unveiled its "Zombie Apocalypse" preparedness page and social media campaign last year.
"We need something that gets their attention, so I applaud that," said Richland Fire Chief Grant Baynes, who is involved in local disaster planning.
Baynes likened getting the public engaged in emergency planning to "trying to sell an umbrella on a sunny day."
In a place that's relatively disaster-free -- the Tri-Cities doesn't get catastrophic hurricanes, tornadoes, earthquakes or floods as other parts of the United States -- residents can become complacent and forget that a flu pandemic or some other disaster might be around the corner.
Baynes said it's good that people feel safe, but he'd also like them to be mindful that life is unpredictable.
"Preparedness isn't just a technical thing," he said. "It's mental. It's an attitude. It's that same attitude that says, 'I know there is that potential, so I'll buy this umbrella now while I have the opportunity.' "