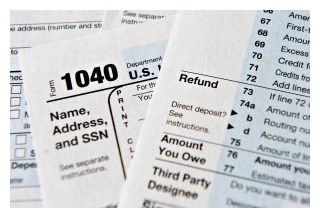 The Internal Revenue Service has shortened the upcoming tax-filing season by 10 days while it continues to make up for October's government shutdown, the agency announced Wednesday.
The filing period will begin on Jan. 31, while the statutory deadline of April 15 will remain in place. The IRS said it needs more time to program and test its tax-processing systems after falling behind during the 16-day government closure, which resulted from a lapse in federal funding.
"Our teams have been working hard throughout the fall to prepare for the upcoming tax season," acting IRS commissioner Daniel Werfel said in a statement. "It's a complex process, and our bottom-line goal is to provide a smooth filing and refund process for the nation's taxpayers."