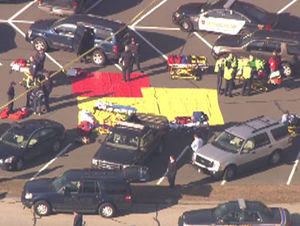 Gunman Opens Fire Inside Sandy Hook Elementary School Early Friday
Twenty-seven people are dead including 14 children after a gunman opened fire at an elementary school in Newtown, CBS News reports.
Officials say the gunman was also killed and apparently had two guns. It happened around 9:40 a.m. Friday at Sandy Hook Elementary School.
At least three people were injured, two children and an adult. All three were taken to Danbury Hospital.