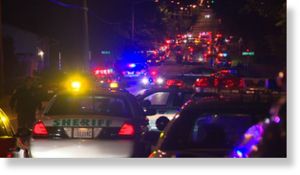 Six people were injured -- one of them critically -- when gunfire erupted at a large party at a South Seattle home early Sunday, police and witnesses said.
Officers are now looking for two or three suspects who remain at large.
A Seattle Police spokesman said the shots were fired just before 2 a.m. Sunday at a home on Lindsay Place in South Seattle.
There was a big party there, with nearly 100 people, and as more people arrived, tensions kept rising. Police say they were called to the scene twice earlier in the evening before shots were fired.