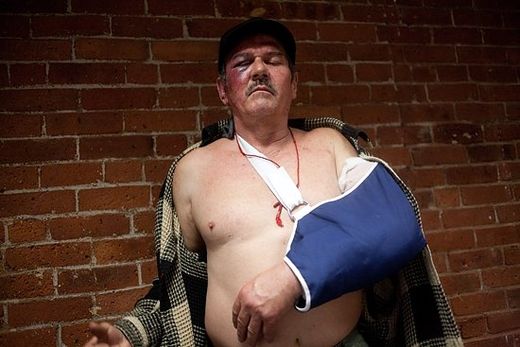 A state police raid on a Winthrop Avenue apartment netted no drugs or arrests - but it left Tomas Torres hospitalized and his apartment in tatters.
Torres (pictured), who's 54, said state cops broke down the door of his first-floor Winthrop Avenue apartment Wednesday afternoon, punched him in the face, stomped on his head, and then laughed at him as they tossed his apartment looking for drugs.
Police said he tried to jump out the window, then resisted their efforts to detain and handcuff him.
They had the wrong guy, said Torres. The police found nothing in his apartment and released him to go to the hospital, where he said he was told he has a fractured arm, he said.