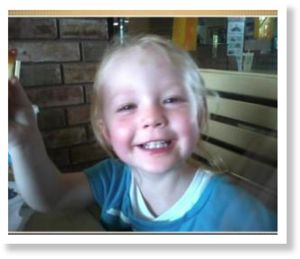 Joshua Hill's daughter, Alexandria, was taken from him and his wife in November 2012 because they smoked pot in their Round Rock, Texas, home while their child slept.
The 2-year-old child was then placed in an abusive foster home by a private agency contracted by Child Protective Services.
"She would come to visitation with bruises on her, and mold and mildew in her bag," Hill told
KVUE-TV
(video below). "It got to a point where I actually told CPS that they would have to have me arrested because I wouldn't let her go back."
Alexandria was placed in a second foster home with Sherill Small in Rockdale, Texas, seven months ago.
It would be her last home.