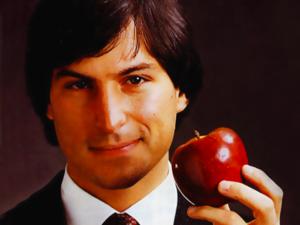 In 1978,
Jef Raskin became the 31st employee of Apple computer.
The next year, he started leading a "computer appliance" project — an easy-to-use device that would sell for a mere $1,000.
It would be called the Macintosh.
And it could change the world — and make Apple a ton of money.
"It does not take much imagination to see that a portable computer will open up entire new application areas, and once again give Apple access to a totally untapped, yet ripe, market,"
Raskin wrote in a memo to Steve Jobs that was uncovered by Fast Company.
But as journalists Brent Schlender and Rick Tetzeli note in their new biography
"Becoming Steve Jobs,"
then-CEO Michael Scott encouraged Jobs to consider working on the project after he was taken off of the team for
the ill-fated Apple Lisa
.