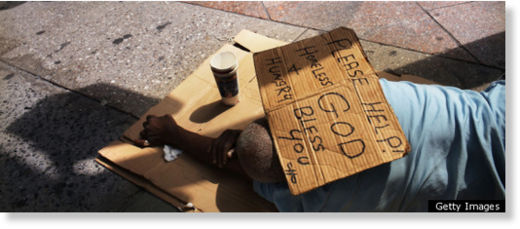 When Occupy Wall Street protesters took over a park in Lower Manhattan this fall, they drew attention, perhaps inadvertently, to a problem playing out on the very lowest end of the economic spectrum: Homelessness.
Their cardboard signs demanded all sorts of political and economic reforms -- increased financial regulation, taxes on the rich -- but perhaps the starkest and most complicated indication of the economic problems they drew attention to was a scene unfolding in the park itself, where many people had come to avail themselves of shelter, food and clothing that they could not find or preferred not to seek elsewhere.
Reports spread that some homeless people gathering at the Zuccotti camp
were causing problems
, both for the protesters and for the surrounding area. Mayor Michael Bloomberg said he had to clear out the encampment over "safety concerns," such as
reports of EMTs responding
to homeless people with mental illness.
But some people saw these issues as indicative of a failure on Bloomberg's part to provide the city's homeless population with the resources it need.