Graham Power claims he was punished for daring to investigate allegations against some of the island's power players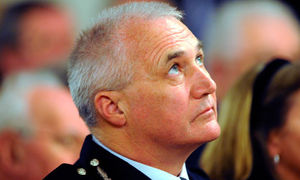 Before moving to Jersey to take charge of the island's police in 2000, Graham Power had served in the senior ranks of four other forces in a career spanning more than 30 years. A recipient of the Queen's Medal for distinguished service, he had been vetted by UK authorities to "top secret" level and was so well regarded that he had also been appointed an assessor for the body that selects chief officers for UK constabularies.
But after eight successful years on Jersey, Power found himself suddenly suspended in what one local politician supporter believes was a "coup d'etat engineered by a small group of powerful people who denied him natural justice".
The initial suspension, which related to Power's management and supervision of
a child abuse inquiry centred around Haut de la Garenne
, a children's home on the island, continues to be a hugely controversial topic in Jersey. It's an episode which Jersey's critics see as a prime example of the way the island's elite treats those who dare to challenge their authority.
Nine months before Power's suspension on 12 November 2008, the historic child abuse investigation made headlines around the globe after Power's deputy, Lenny Harper, told the world's media he thought his team had found human remains buried under Haut de la Garenne. He told hordes of journalists that suspicious forensic material discovered during
excavation
tallied with accounts given by various abuse victims of hearing children dragged from their beds at night who were then never seen again. .