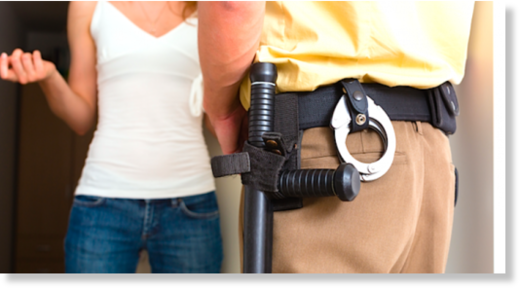 A Texas woman has filed a lawsuit against three police officers in Victoria, claiming that they brutally beat her and broke her ribs without a good reason.
Mary Frances Jones
told the Victoria Advocate
that the three police officers woke her up early in the morning on Dec. 22, 2013 over reports that a truck that she had purchased the day before had been seen driving in a local creek.
Jones said that she had been unaware at the time that her sons borrowed the truck while she was sleeping. After officers claimed that she was lying about owning the truck, Jones said she tried to go back inside her home, and that's when they forced her to the ground.
"One of them had his foot on my arm, and the other kicked me and broke my ribs," she recalled. "They hurt me. They hurt me bad, and they know they did."
According to Jones, she had to plead no contest to a charge of disorderly conduct-vulgar language so that she could go to the hospital. Her fiance, 50-year-old Mathew Milberger and two sons, William and Danny Wallace, were also arrested and charged with disorderly conduct-vulgar language.