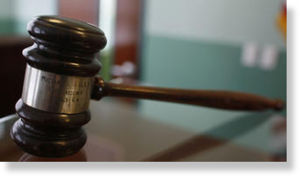 A 42-year-old Long Island man is facing a $500 fine or 30 days in jail for laughing too loud in his own home, according to a published report.
Lawyer Andrew Campanelli calls the two summonses issued to his client Robert Schiavelli, who lives with his mother in Rockville Centre, "absurd,"
reports
the
New York Post
.
Schiavelli received the tickets for "disturbing the peace" on consecutive days in February after police responded to a neighbor's complaints that his laughter could be heard across the street.