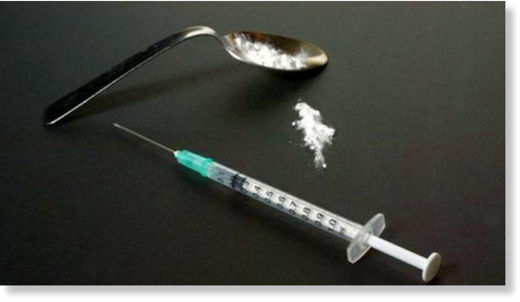 For years, heroin was considered an affliction mainly of poor urban neighborhoods. But these days, the drug is becoming popular in affluent suburbs, small cities, and even rural towns - especially among young people.
From Arizona to New Jersey, many communities that never imagined they would have a heroin problem now face a rising toll of addiction, overdoses, and even deaths.
"You would have to go pretty remote to find a place that didn't have this," says Kathleen Kane-Willis, a researcher at Roosevelt University in Chicago who has tracked heroin use since 2004. "It's just everywhere."
But for communities and in particular parents, the problem can come as a total surprise.
Take Tamara Olt and her husband, who were vacationing in Mexico last April when they got the call that every parent dreads. One of their sons was lying unconscious in his basement room at the family's home in Dunlap, a small town in central Illinois.
Joshua Olt died in the emergency room that evening. He was 16.