Society's Child
News report showing FEMA manual which gives instruction to first responders for dealing with possible UFO attack.

---
On December 23,
Haaretz
writer Barak Ravid headlined, "EU voices protest over Israeli policies in East Jerusalem, West Bank," saying:
"A day after four European Union members of the UN Security Council strongly criticized Israel's decision to speed up construction of settlements."
"EU ambassador to Israel Andrew Standley on Thursday submitted a formal protest to the Foreign Ministry over evacuating Bedouins and tearing down Palestinians' houses in the E1 area near" Ma'aleh Adumim settlement.
Israeli Committee Against House Demolitions (ICAHD) Director Jeff Halper called it a major development, saying:
"The significance of this development is not only the creation of a greater Jerusalem that controls the center of the West Bank, but the emergence of Israeli Occupation territorial contiguity, that effectively eliminates the two state solution."
ICAHD's Co-Director Itay Epshtain added:
"ICAHD has long cautioned about the emergence of a greater Jerusalem linking the Judaization of East Jerusalem and displacement of Bedouins in E1, with the development of Ma'aleh Adumim, all the way to the Jordan Valley."
---
Did Tampa-area police tie down, pepper-spray, and eventually kill a disturbed man who was arrested for public intoxication?

That's the account and accusation relayed by Reason.com. Over two years ago, 62-year-old Ohioan Nick Christie was detained for public intoxication while on a trip in the Tampa, Florida area.

The man's wife asked that he be taken to the hospital, but Lee County cops allegedly decided instead to "strip Christie naked, tie him to a chair, cover his face, and then pepper spray him repeatedly, until he died."

His death was ruled a homicide because he was restrained and repeatedly pepper-sprayed by law enforcement officers. But to this day, no one has been charged with a crime, and the state attorney cleared the sheriff's office of criminal fault in the case.

---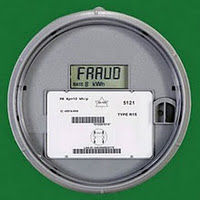 Many Idaho residents want nothing to do with the new Smart Meters forced on them by Idaho Electric and the Public Utilities Commission in order to replace analog electric meters.
Some simply don't want them, others don't appreciate the eerie surveillance of residents' whereabouts and usage and the ability for remote power shut-off, especially where medical devices are concerned.
Most alarming have been the health effects from the EMF output - headaches, insomnia, nausea, ringing ears and more reported by residents nationwide.
Idaho Electric has been caught installing Smart Meters without permission, despite protest, even hopping fences while residents are away. Whether residents are home or not, IE reps have brought armed law enforcement to make sure the job gets done and police go without questioning or filing paperwork.
The media has been strangely quiet about the incidents and the outraged residents. One reporter interviewed an investigative blogger who brought the incidents to light, and wanted to clear it with her editor first. The story never made it to the papers. If anything, the mainstream media have lauded the new "energy efficient" Smart Meters despite growing evidence of health hazards and power spying.
---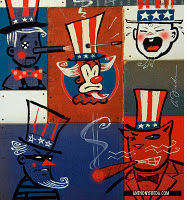 A recent analysis conducted by
USA Today
showed that American voters are fed up with both mainstream political parties and are leaving them in droves.
The newspaper claims that "More than 2.5 million voters have left the Democratic and Republican parties since the 2008 elections."
Over the last decade this trend has only seemed to accelerate says
USA Today
. While many people feel there is little difference in the parties, their options remain slim. Yet, voters switching to Independent have climbed dramatically.
According to the statistics gathered from eight swing states, "Democrats' registration is down by 800,000 and Republicans' by 350,000. Independents have gained 325,000."
Nationally, Democrats still outnumber Republicans 42 million registered voters to 30 million, however Dems have lost the most voters since 2008. Meanwhile Independents are becoming a viable party in itself with 24 million registered voters.
---
From an evangelical home to over $100,000 in student loans and healthcare debt, one writer faces the ways in which even progressive Christianity comes up short.
I'm going to tell you a story. It's the story of a good girl from a quiet town who prayed, studied hard, said no to drugs, and otherwise did everything she was told - and then went on to become Sallie Mae's bitch and lost just about everything. This story is mine.
I grew up in an evangelical home, and was an earnest "liberal-evangelical" into my early twenties. Now I think that my former religious faith - not unlike my faith in the U.S. higher education system - gave me a warped sense of optimism about the way the world works. I believed in faith-based platitudes, plus a few secular ones. Examples:
God has a plan for my life.
My whole future is ahead of me.
---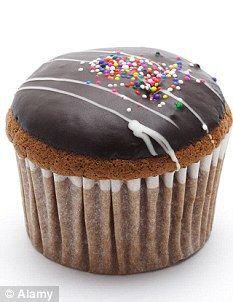 A woman who just flew back home from Las Vegas says an airport security officer confiscated her frosted cupcake because he thought the icing on it could be a security risk.
Rebecca Hains said the Transportation Security Administration agent at McCarran International Airport took her cupcake Wednesday, telling her its frosting was enough like a gel to violate TSA restrictions on allowing liquids and gels onto flights to prevent them from being used as explosives.
'I just thought this was terrible logic,' Hains said Friday.
Hains, who lives in Peabody, just north of Boston,
said the agent didn't seem concerned that the cupcake could actually be explosive, just that it fit some bureaucratic definition about what was prohibited.
---
More than 50,000 people took to the streets of Moscow today as opposition forces challenge Vladamir Putin's government in a new wave of protests against alleged election fraud.
Organisers of the demonstration hope it will be as large as a protest two weeks ago that drew tens of thousands - the largest show of discontent since the 1991 Soviet collapse - although rallies in other cities in the far east and Siberia earlier today drew much smaller crowds.
Rally participants began gathering on a broad avenue about 2.5 kilometres from the Kremlin on a snowy day. Nearly 53,000 people have so far signed up on Facebook to take part.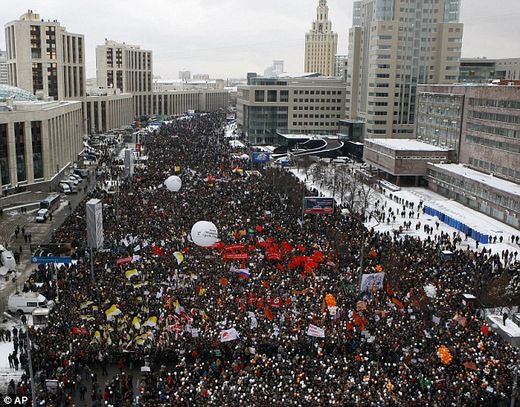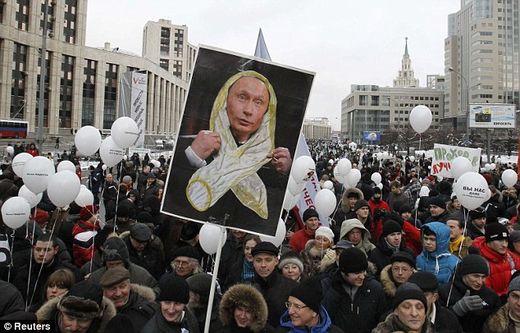 ---
RT
Sat, 24 Dec 2011 09:02 UTC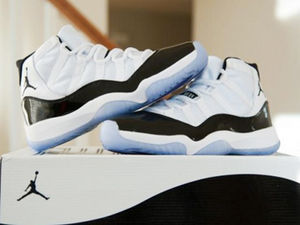 A new brand of Nike basketball shoes has triggered shopping madness across the US complete with fights, arrests and even pepper spraying. It's nothing new, though - "sneaker wars" involving mugging and even killing have broken out in the past.
­Fights erupted in queues across the nation for the new version Air Jordan XI Retro Concords, which went on sale at midnight on Friday. Thousands of people had been waiting in the cold for hours to grab the sneakers for $180. The sneakers are already on sale on eBay for more than $500.
Outside Seattle, police pepper-sprayed about 20 people in an attempt to restrain a crowd of 2,000 agitated sneaker- seekers who broke down the doors of the Westfield Southcenter mall, the
Seattle Times
reports.
Police also had to break up scuffles over line-cutting or pushing. In NYC, 19-year-old Vincenzo Gavrity was arrested after a fight with another customer. "F**k you, I'm getting my shoes," the shopper declared, punching a cop who was trying to handcuff him, according to the
New York Daily News
.
---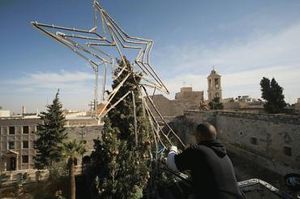 If Christian pilgrims traveling to Bethlehem for Christmas this week happen to witness violence, for the first time militant Jews, not Palestinians, are most likely to be the perpetrators.
Now that a far right-wing government has governed Israel for almost three years, settlers feel emboldened so that Jewish extremists are wreaking havoc and mayhem. West Bank Palestinians, meanwhile, are standing by quietly, largely minding their own business - even as these settler-marauders repeatedly attack them. This has never happened before.
In the West Bank, the Palestinian Authority now employs a widely respected police force that has effectively kept the peace. And so it certainly will in Bethlehem. Secret cooperation between Palestinian police and Israeli security forces is "one of the reasons Israeli citizens enjoy such a calm security situation of late," Reuven Pedatzur, a columnist for the Israeli newspaper
Haaretz
, wrote last summer, before the settler-extremist violence had reached its zenith.
But in just the last few weeks, these settlers have burned two mosques, torched Palestinian homes and cars, threatened Israelis they perceive to be leftist and attacked an Israeli army base, wounding one of its officers. That final act, attacking the army, finally roused the government from its lackadaisical approach to the violence.
---