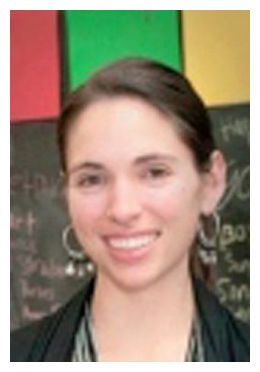 The case against a Wyoming Valley West High School teacher charged Thursday night with institutional sexual assault is part of "an ongoing investigation," a Luzerne County prosecutor said Friday.
Anyone with information about the case should contact the Luzerne County District Attorney's Office, Assistant District Attorney Jenny Roberts said. The teacher, Lauren Harrington-Cooper, 31, was arrested Thursday for having sex with an 18-year-old student, Roberts said.
The age of the alleged victim, an unidentified male senior, was not included in arrest papers filed Thursday night. His age explains why the teacher was not charged with statutory sexual assault or corruption of minors.
A victim must be under 16 for statutory sexual assault and under 18 for corruption of minors, Roberts explained. The age of consent in Pennsylvania is 16, and a defendant charged with statutory sexual assault must be four or more years older than the victim.
Institutional sexual assault is a third-degree felony, Roberts said. Certain employees of specific institutions, such as school employees and volunteers, can be charged with the crime if they have sex or indecent contact with wards of the institutions or students at the school. The charge can result in a prison sentence of seven years.