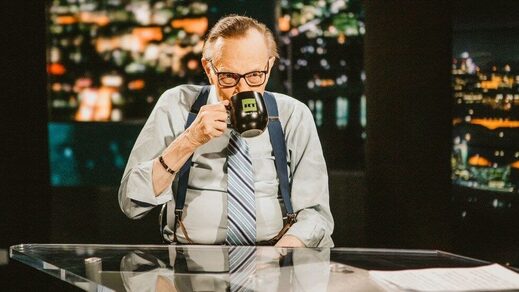 RT is paying tribute to talk show legend Larry King, whose distinguished career served us a reminder of simpler times when questioning entrenched beliefs and listening to those you don't agree with was considered a virtue.
The entire field of broadcast media is shaped to its core by the gold standard that he established, and the debt owed him by all practitioners of his craft can never be repaid in full.
Larry attained national prominence as host of
The Larry King Show
, taking calls from listeners across the country and giving every last caller a fair hearing; he challenged them, he consoled them, and by making the space everyone's perspective, he enlightened his whole audience.