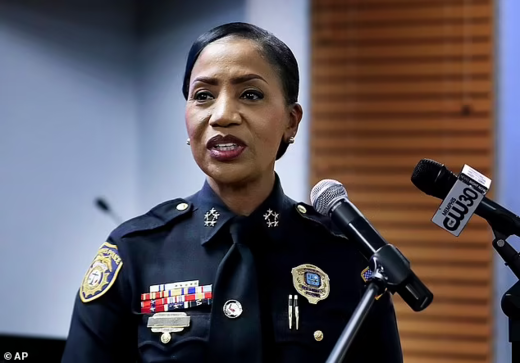 The Memphis police chief who is now tasked with investigating the killing of
Tyre Nichols
was previously fired from her job for dismissing allegations in a child pornography case.
Cerelyn 'CJ' Davis was kicked out of the Atlanta Police Department in 2008 for her role in the botched investigation of sergeant Tonya Crane's husband Terrill Marion Crane - who later turned out to be guilty.
Two detectives on the case accused Davis - who was deputy chief at the time - of urging them not to dig into the claims against Crane after the unit received pictures of him with underage middle school girls.
Crane later pled guilty to one count of producing child pornography after the FBI took on the case - and blame then shifted on to Davis for taking a 'blind eye' on the child porn claims.