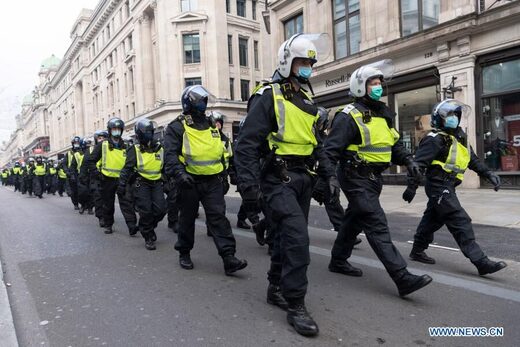 The UK has been downgraded in an annual global index of civic freedoms
as a result of the government's "increasingly authoritarian" drive to impose restrictive and punitive laws on public protests
.
The Civicus Monitor, which tracks the democratic and civic health of 197 countries across the world, said
the UK government was creating a "hostile environment" towards campaigners, charities and other civil society bodies
.
The UK's willingness to clamp down on civic freedoms such as the right to peaceful assembly means
it is now classified as "obstructed" - putting it alongside countries such as Poland, South Africa and Hungary
.