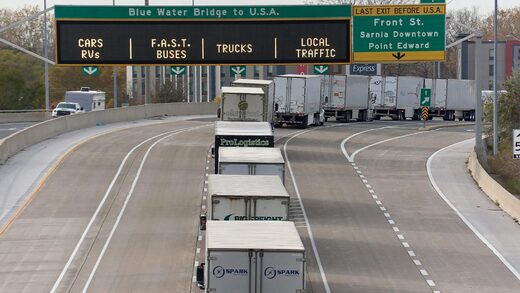 'I'm literally going to lose my truck, my house, my car, my savings,' says unvaccinated owner-operator.
Truck drivers in Canada are slow-rolling in convoys across the country to protest the COVID-19 vaccine mandate at the U.S. border, with plans to converge at the capital, Ottawa, on Saturday.
Among them will be Ontario owner-operator Brigitte Belton, who until recently regularly moved freight between the U.S. and Canada.
Since Saturday, she and other drivers who haven't been vaccinated against COVID-19 have
been barred from crossing the border
.