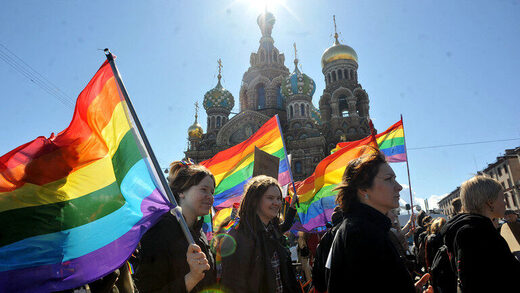 A State Duma Committee pushed back against a proposal from two parliamentary opposition lawmakers.
Russia's parliamentary Committee on State Construction has issued recommendations on a number of controversial amendments to an anti-LGBTQ propaganda bill adopted last month.
It has rejected provisions that would introduce criminal liability for repeated violations of the law prohibiting the promotion of pedophilia and so-called non-traditional sexual relations.