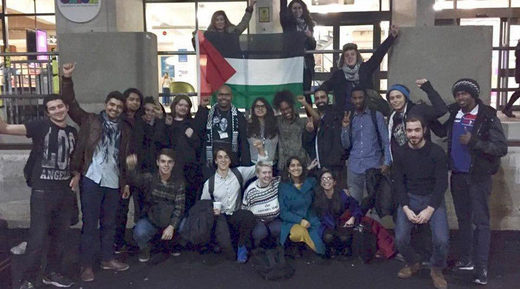 A group of students at Manchester University are on a hunger strike in solidarity with Palestinian political prisoners. Their action comes as students' unions across the UK face growing scrutiny over the lawfulness of their anti-Israel stance.
The five hunger strikers said their protest is in solidarity with imprisoned Palestinians. They are also demanding that their university refuse to work with companies seen to be aiding the Israeli state.
They are further calling for disciplinary charges to be dropped against two students for their role in the Boycott, Divestment and Sanctions (BDS) movement.