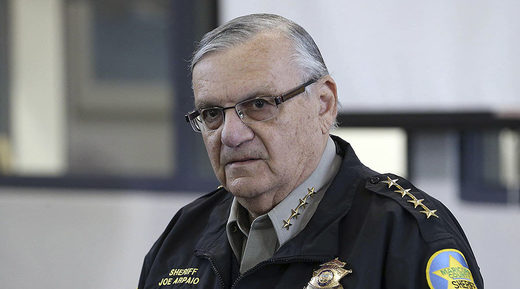 Maricopa County's notorious Sheriff Joe Arpaio is about to see the criminal justice system from the other side. Arpaio is being charged with contempt of court after violating a 2011 injunction to stop enforcing federal civil immigration law.
The Arizona sheriff's legal troubles continue to plague Maricopa County. Department of Justice (DOJ) attorneys filed criminal charges against Arpaio on Monday after US District Court Judge Susan Bolton requested to continue criminal proceedings against him.
The charges stem from violating a December 2011 injunction that barred both him and the Maricopa County Sheriff's Office "from enforcing federal immigration law or from detaining persons they believed to be in the country without authorization but against whom they had no state charges," according to the court filing.
The court filing explained that Arpaio violated that order by continuing to detain people that were believed to be in the country illegally without any state charges. In layman's terms, the Maricopa County Sheriff's Office had taken it upon themselves to enforce federal laws when that was not their job.