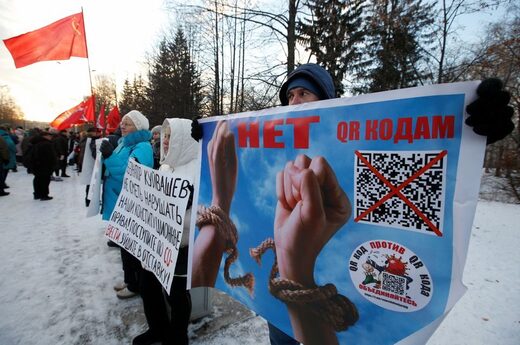 The sum of all fears for the average Russian has just been averted.
The large packet of totalitarian answers to a problem of questionable magnitude has been booted from the State Duma. There has been an air of dread amongst the populace who were waiting to see if nationwide QR-code legislation would make it into law destroying their lives and businesses to separate those vaccinated from plague-ridden riff-raff. There was an expectation that some sort of Hegelian Dialectic gamesmanship would get a watered-down, but still crushing version of this system passed.
Thankfully for the sake of the Russian economy and sanity itself this is now not to be. This decision to completely bail on a QR Code apartheid not only comes at an interesting moment in history but has great relevance for Russia itself and issues related to Covid-19 on a global scale.