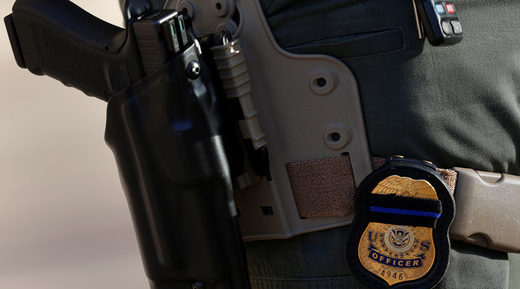 The US Supreme Court will not review a case in which lower courts had decided that a Texas cop's version of events - involving the officer shooting an unarmed man in the back - are "undisputed facts" that effectively block a jury trial.
The
case
, Ricardo Salazar-Limon v. City of Houston, hinges on Houston police officer Chris Thompson's version of events regarding a 2010 traffic stop during which Thompson shot an unarmed Ricardo Salazar-Limon in the back, leaving him partially paralyzed. The officer said he feared for his life when he shot Salazar-Limon. Salazar-Limon sued, seeking a jury trial to decide the validity of Thompson's claims.
At issue is whether a court could accept the officer's version of events as "undisputed fact" and grant summary judgment to Thompson, effectively avoiding a full trial on Salazar-Limon's excessive force claims.
"The police officer didn't have the right to do this," Salazar-Limon
told
the
Houston Chronicle
in 2013. "I didn't abuse him. I didn't insult him. I didn't try to hit him or do anything against him for him to use that kind of force."
Justice Sonia Sotomayor dissented over the Supreme Court's decision to let stand a lower court's dismissal of the suit. She wrote in a dissent supported by Justice Ruth Bader Ginsburg that the court's refusal of the case continues a "disturbing trend" of protecting cops from lawsuits and bad behavior.