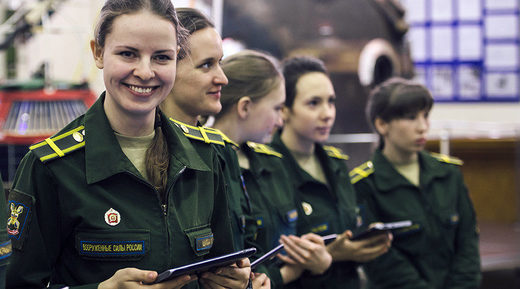 Russia's human rights ombudsman says excluding women from universal military conscription is a violation, and has promised to address the issue in the near future.
"Maybe I will not get support from everyone here, but I think that our girls' right for conscription service as privates is infringed. They cannot get permission for this and this is wrong," Tatyana Moskalkova said as she spoke at the Terra Scientia international educational youth forum.
Moskalkova also said the government should offer more support to military pensioners, and to widows and orphans of deceased servicemen.