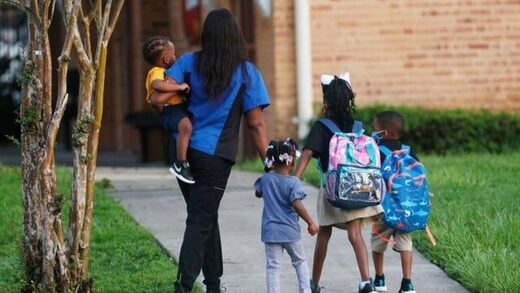 A new study published by the Centers for Disease Control and Prevention (CDC) found that
in-person classes at K-12 schools do not appear to lead to increases in COVID-19 when compared with areas that have online-only learning.
The CDC study noted that in the week beginning Dec. 6, coronavirus cases among the general population in counties where K-12 schools opened for in-person learning were similar to rates in counties that were online only.
"CDC recommends that K-12 schools be the last settings to close after all other mitigation measures have been employed and the first to reopen when they can do so safely," the authors of the report wrote.
As of Dec. 7, about 62 percent of K-12 school districts were offering either full or partial in person-learning, but reports of outbreaks at schools have been limited, according to the CDC.