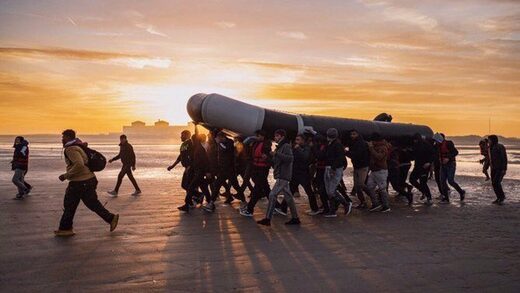 The British government plans to move asylum seekers from hotels to military bases or disused ferries under plans that could be announced as early as next week, a report has revealed.
Prime Minister Rishi
Sunak is expected to announce the "beginning of the end" of asylum hotels
, which are currently being used to house asylum seekers as part of the government's legal obligation to provide people seeking help with a basic level of accommodation, the Telegraph newspaper reported on Sunday.
More than 50,000 migrants are currently housed at a cost of nearly £7 million a day in the hotels, the report said.