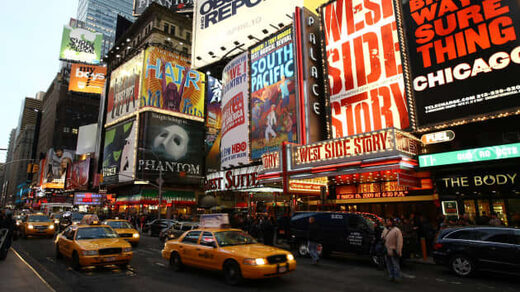 If you want to attend a live performance in New York, get ready to show proof you have received your Covid shots.
The Broadway League announced Friday that the owners and operators of all 41 Broadway theaters in New York City will require audience members, performers, backstage crew and theater staff to be fully vaccinated through October.
Young children or those with medical conditions or religious beliefs that prevent vaccinations may still attend shows if they have proof of a negative Covid-19 test. They will need a PCR test taken within 72 hours of the performance start time or a negative antigen test taken within 6 hours of performance start time in order to be admitted.