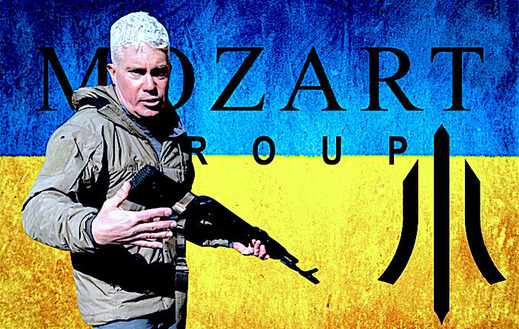 Amid allegations of drunken rampages across Kiev,
Mozart Group co-founder Andy Milburn has disbanded his mercenary firm.
Milburn is now lashing out at The Grayzone's Max Blumenthal for exposing his intoxicated tirade against the Ukrainian soldiers he trained.
One of the most prominent mercenary firms operating out of the United States has collapsed under its director's weight. Mozart Group co-founder and retired Marine Col. Andy Milburn has been involved in a series of drunken episodes both on and off camera which have led Ukrainian military officers to dub him
"the crazy American."
With tens of billions of US military aid flowing into the Ukraine conflict zone, this might be one of the best times in the history of warfare to run a mercenary group. This February 2, however, Milburn was forced to announce the closure of his company.