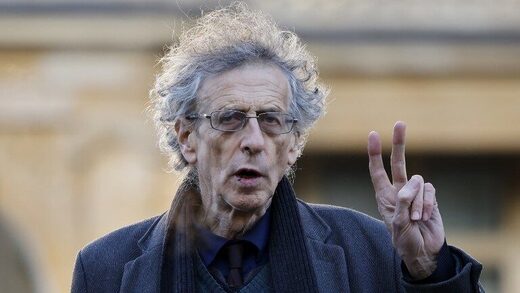 Piers Corbyn, brother of former Labour Party leader Jeremy Corbyn, has been arrested for breaching lockdown rules every day in 2021 so far. In his latest brush with the law, Corbyn was cuffed at a rally in London's Hyde Park.
With London under draconian Tier-4 lockdown restrictions, a group of several hundred protesters assembled in Hyde Park on Saturday. Holding signs reading
"freedom over fear," they protested the government's ongoing crackdown on civil liberties
in the name of curtailing the coronavirus.
Police arrested 17 of these protesters
for breaching, with 73-year-old Piers Corbyn among them. As officers led Corbyn away in handcuffs, the crowd chanted "free Piers Corbyn."