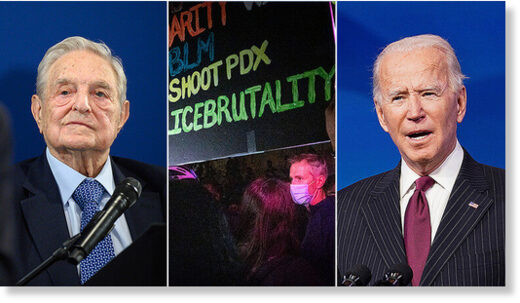 Amid the pandemic lockdowns, riots and a very controversial election, America's politicians raced to out-woke each other. From the obscure to the obvious, all listed here pledge allegiance to the flag...of critical social justice.
Here they are, starting on the local level and going all the way up to the top.
10. Minneapolis Mayor Jacob Frey
Minneapolis, Minnesota Mayor Jacob Frey simply must be mentioned in any review of performative wokeness in 2020. After the death of George Floyd - an African-American man whose death during a botched arrest was attributed to an officer kneeling on him, rather than Covid-19 or fentanyl present in his system - rioters set a police station and the surrounding block on fire. From there, the riots spread to the neighboring St. Paul and then across America.
Frey's reaction was to
take a knee
and wail like a professional mourner at Floyd's funeral, as if he were best friends with the man. He also tried to join the "protesters" two days later and declare his devotion to social justice, only to be
chased off
by demonstrators calling on him to resign. He hasn't been heard from much since.