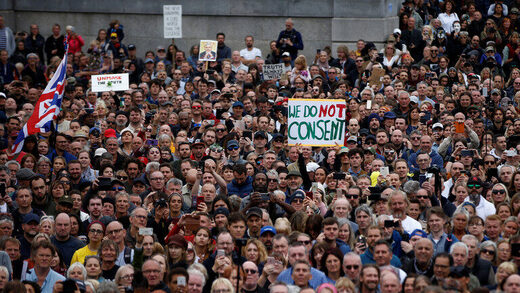 With few people dying, or even being hospitalised, from Covid-19, why are the UK's governments seemingly so desperate to slap ever more restrictions on our most basic liberties?
On Monday, the 'rule of six' came into effect in the UK. With slight variations across the four nations, it meant that no more than six people can now meet socially, indoors or outdoors. Ministers are deadly serious about it, too,
suggesting we
snitch on our neighbours
if they break the rules
.
Worse was to come, however, with more
local lockdowns. From Friday, in areas of the northeast of England covering nearly two million people, it will be illegal to meet anyone outside your own household or 'support bubble', with exceptions including work and education
. It will be possible to meet others at a pub or restaurant, but this is being strongly discouraged.
Other parts of the UK are already under similar measures, including Birmingham and Bolton,
with around 11 million people facing lockdown measures currently or very soon
.