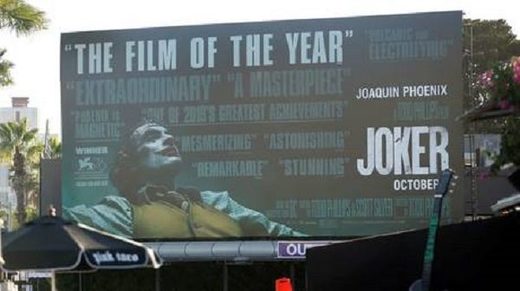 Seen as a potential validation for violent glory seekers, the 'Joker' movie turns out to be not an incitement for violence but a judgement on the modern political system's flaws, philosopher Slavoj Zizek says.
The much acclaimed Todd Phillips movie starring Joaquin Phoenix has received its fair share of criticism from almost everyone, from the woke community to the US Army, who all believed it could prompt some "evil" people to commit acts of violence.
Yet, the film's critics have apparently overlooked the underlying message of the movie, Zizek, the senior researcher at the Institute for Sociology and Philosophy at the University of Ljubljana, told RT, adding that it is not about some mentally-challenged person, but about the "hopelessness" of our "best ever" political order itself, which many still simply refuse to accept.
Daily life has become a horror movie
We should congratulate Hollywood and the viewers on two things: that such a film that, let's face it, gives a very dark image of highly developed capitalism, a nightmarish image which led some critics to designate it a 'social horror film', came out. Usually, we have social films, which depict social problems, and then we have horror films.
To bring these two genres together, it is only possible when many phenomena in our ordinary social life become phenomena which belong to horror films.